SPEEDY-ROTOR GREEN TRIMMER
The cutting principle of the Speedy-Rotor trimmer is called "free blade" cut, because the cut of the vegetation is obtained through inertia thanks to the high rotation speed of the blades, obtaining a neat cut, which avoids enervating the shoots, even without the aid of a counter-blade. The blades are assembled overlaying to prevent the vegetation to be trimmed to escape. Every tool has a length of about 30 cm and the overlaying is about 70 cm (a wall of 1.80mt needs a module with 4 to 5 cutting blades); the structure of the tool-holding module consists entirely of a light alloy and stainless steel to make the machine extremely light. The tool-holding modular structure of Speedy-Rotor is inserted on the same chassis of the Potel and Rotor series trimmers or, in the tunnel version, on an articulated chassis to facilitate its transport on board of a tractor (reducing the lateral volume).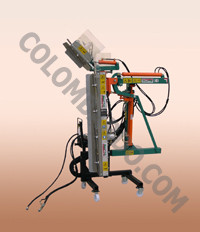 Speedy-Rotor Lateral Version
The machine is equipped with four blades (usable cutting capacity 1.50 m) on the vertical structure and a blade for the top for the horizontal cut of the row (cutting capacity 0.50 m). The machine consists of a support frame and bears four hydraulic movements: lifting, lateral run, inclination of the cutting segment by +/- 20°, inclination of the top (roof), controlled through an hydraulic distributor with four lever plus one controlling the motor with anti-shock protection complying with the CE regulations.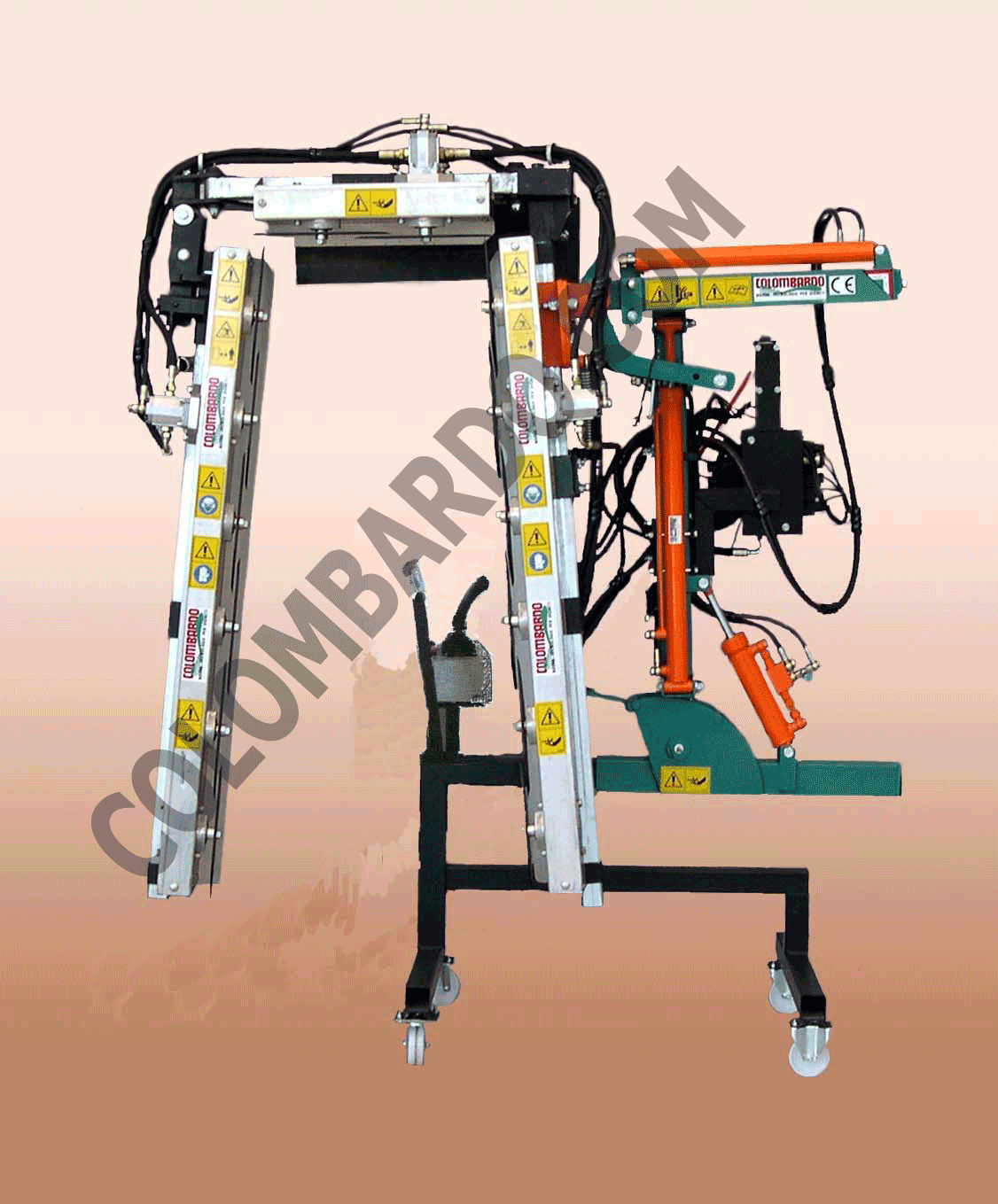 Speedy-Rotor Tunnel Version:
Lopping machine for the trimming of the row with special articulated frame to facilitate the entrance into the row, the transport during the displacement, and to reduce its volume; equipped with the following controls: lifting and displacement, inclination of the cutting segment and 5-lever distributor. The chassis is predisposed for future application of defoliators, shredders, and pre-pruning machines.
Speedy Rotor double version (right-left) for the bilateral trimming of the row:
The machine is equipped with a special chassis featuring the following controls: lifting, in series right-left displacement, left-right inclination of the tops (roofs), and six-lever distributor.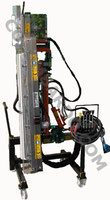 Besides it is possible to mount the segment with rapid cutting blades on "ECO" chassis which differentiates this equipment for transferring the lateral movement and the hydraulic inclination articulation on the lower frame of the chassis.
For further information you can download the complete catalogue of the Speedy Rotor cutting blade trimmer